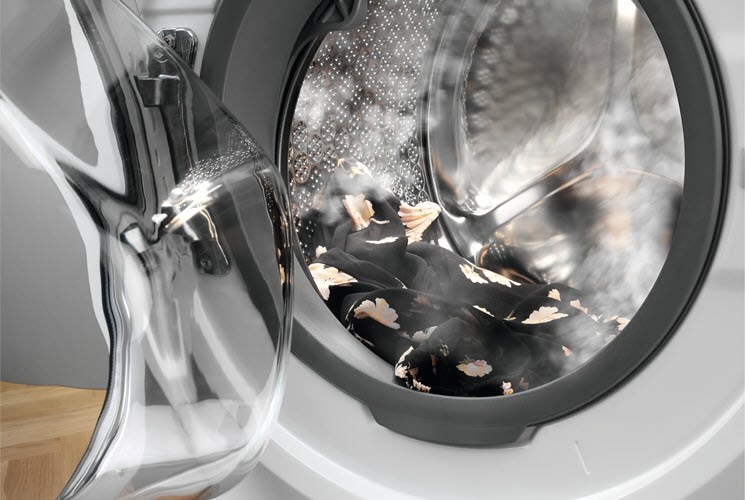 Clean with added hygiene
The HygienicCare option finishes the wash cycle with a soft spray of vapour to remove up to 99.9% of allergens and germs.* HygienicCare produces vapour at just 40°C, so it is gentler on your fabrics, whilst also saving energy.
*Electrolux front load washers with Vapour / Hygienic Care option remove up to 99.2% of Der f1 (dust mite) and Fel d1 (cat allergen) and upto 99.9% of Staphylococcus aureus and Klebsiella pneumonia during a 40°C cottons wash.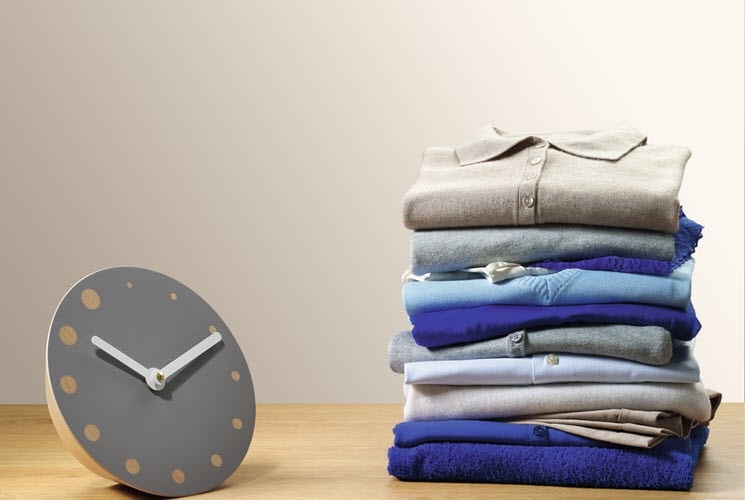 Fast, flexible cycles
Adapt your laundry load to suit your schedule. The Quick 15 Cycle delivers an efficient, 15-minute wash suitable for a small amount of clothes or single items. The Daily 39 program is ideal for your soiled daily loads. And for a regular full load, set to the Full Wash 60 cycle, the ideal one-hour program.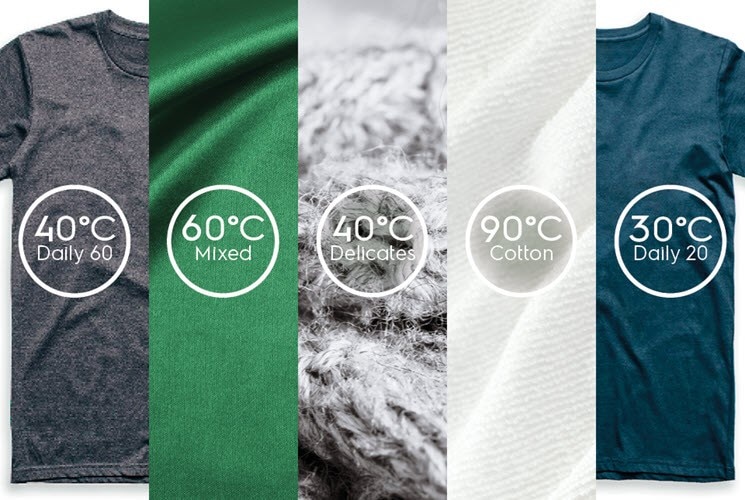 Care for your wardrobe
Cottons, delicates, white, or colours, the UltimateCare washer gives you the flexibility to adapt the cycle temperature depending on the fabric type. Select from 6 temperature settings to ensure that all your fabrics are washed with the right level of care.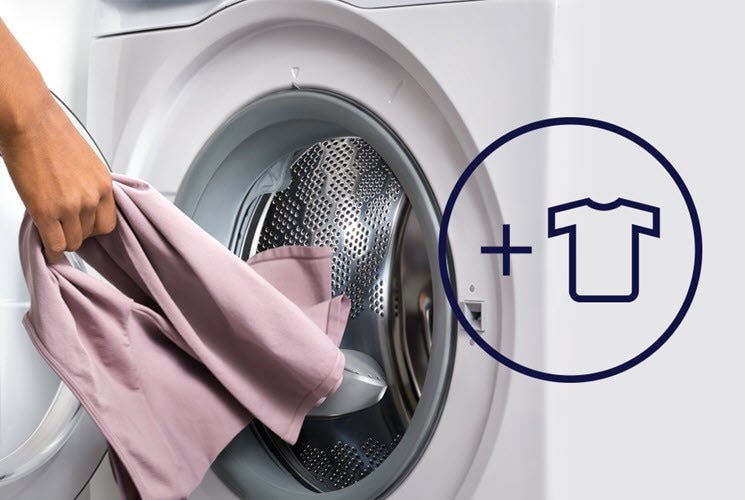 Conveniently addclothes
Have you ever started a wash cycle only to realise that you've left a sock at the bottom of your laundry basket? The AddClothes function allows you to pause the wash to add forgotten items up to 15 minutes after the cycle begins.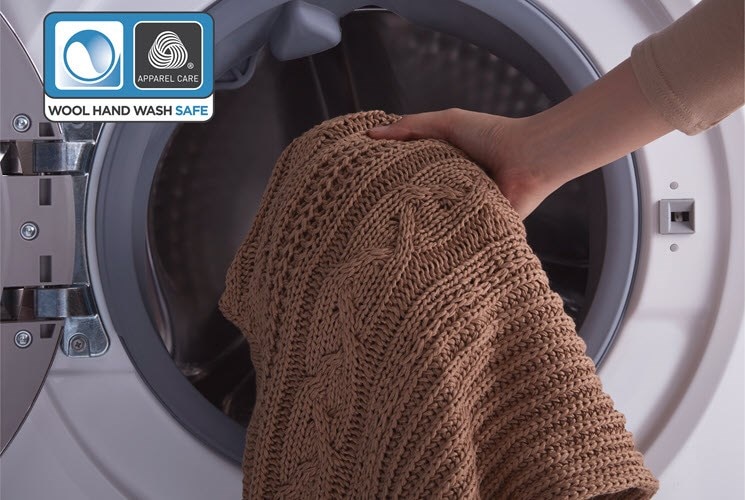 As gentle as handwashing*
Confidently wash your most precious woollen garments, even when the label says "hand-wash only". Our dedicated wool cycle combines low temperatures with very low spin speeds and is certified by Woolmark to be as gentle on woollens as hand-washing.
*The wool wash cycle of this machine has been approved by The Woolmark Company for the washing of wool garments labelled as ""hand wash"" provided that the garments are washed according to the instructions issued by the manufacturer of this washing machine. Follow the garment care label for drying and other laundry instructions. M0000.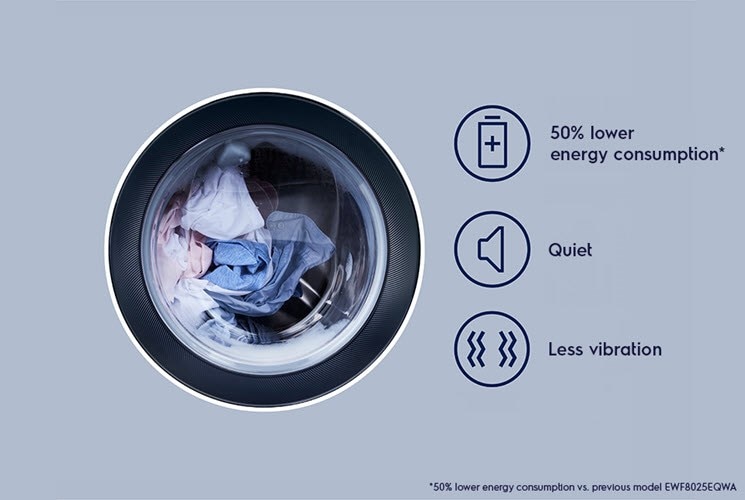 50% more efficient
The EcoInverter motor reduces vibration to deliver quiet, reliable performance with up to 50% lower energy consumption compared to traditional models*. Plus it's guaranteed for 10 years.
*50% lower energy consumption EWF8024BDWA vs. previous model EWF8025EQWA
Tech specification
Key Specification
Size
850 mm (H)
600 mm (W)
575 mm (D)
User Manual Download
Complete user's manual (32.53 MB)

Type & Setup

Installation type

Freestanding

Control type

Touch controls with knob

Dimensions

Height

850 mm

Width

600 mm

Depth

575 mm

Width packed

645 mm

Height packed

870 mm

Depth packed

628 mm

Size & Capacity

Washing capacity (kg)

7.5

Net weight (kg)

65

Gross weight (kg)

68

Electrical Specifications

Total wattage (W)

2000

Spin speed (RPM)

1200

Voltage (V)

220-240

Frequency (Hz)

50

Accessories

Accessories included

Drain hose hanger/Cap hole

Product Profile

Energy efficiency rating

5-star