FEATURES
Particle Removal Efficiency (0.3μm) – Filter Raw Material (99.98%)
IAQ Indicator Colors: 4 – Blue, Green, Orange, Red
Filter Indicator LED & Button
Particle Removal Efficiency (2.5μm) – Filter Raw Material (99.99%)
AUTO Mode
Max Area Served, m2 (JEM1467, JP) : 26
Real-time IAQ Indicator: Light Ring
SLEEP Mode
3 Fan speeds
OVERVIEW
Responsive to your needs
The Flow A3 uses laser particle sensors to evaluate air quality and automatically adjusts fan speeds as conditions change. This means that you can enjoy cleaner air without worrying about adjusting settings.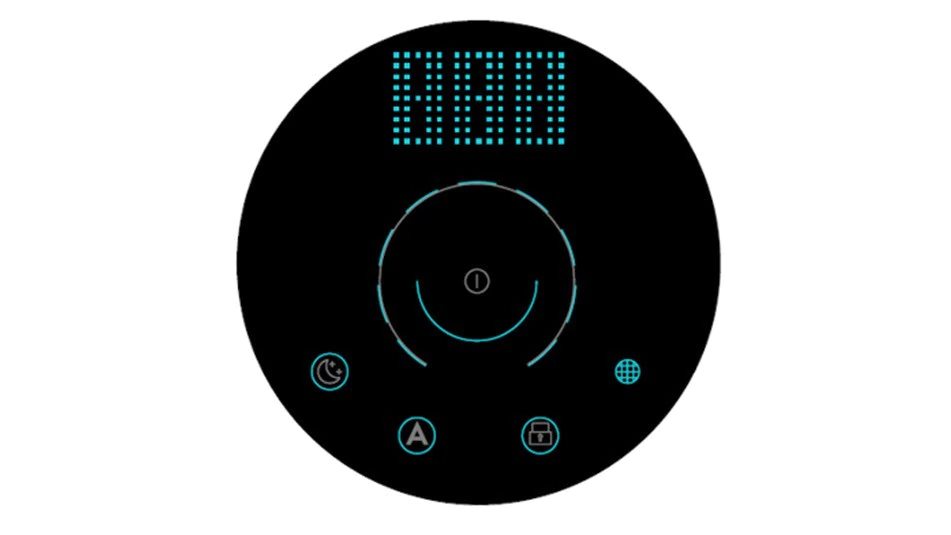 Efficient and thorough filtration
Flow A3 is equipped with a multi-stage filter that captures micro-dust(i.e. PM 2.5), odours(i.e. Acetaldehyde) and harmful airborne substances (i.e. Formaldehyde) and lets you know in 2 stages of alert when the filter needs replacement*.
*estimated filter lifetime is up to 6 months depending on usage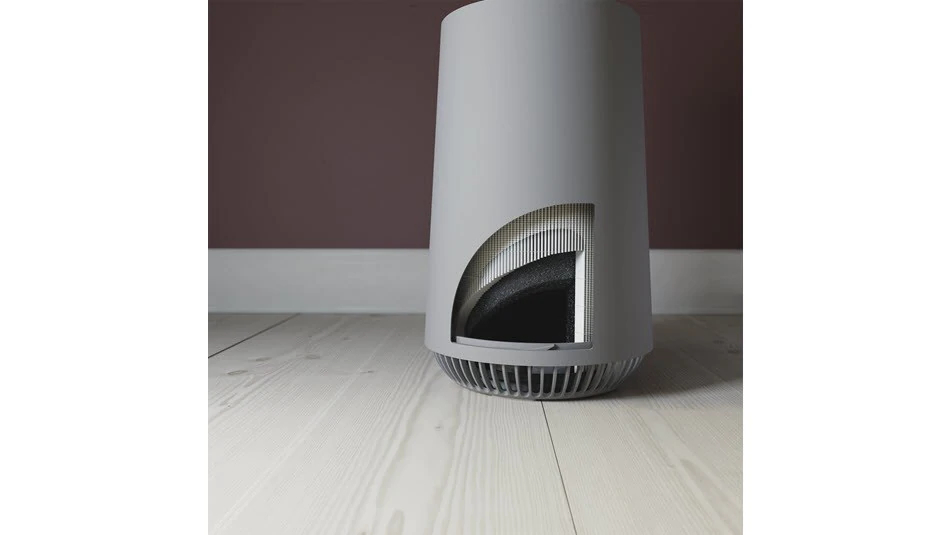 Powerful yet smooth air circulation
The spiral outlet creates a robust whirl of cleaner air that circulates the air in the room efficiently and reaches within an area of 26 m2** (based on Japan's JEM 1467 regulations of air changes per hour).
**room size with a CADR for smoke of 203 m3 / hour and with the upward motion.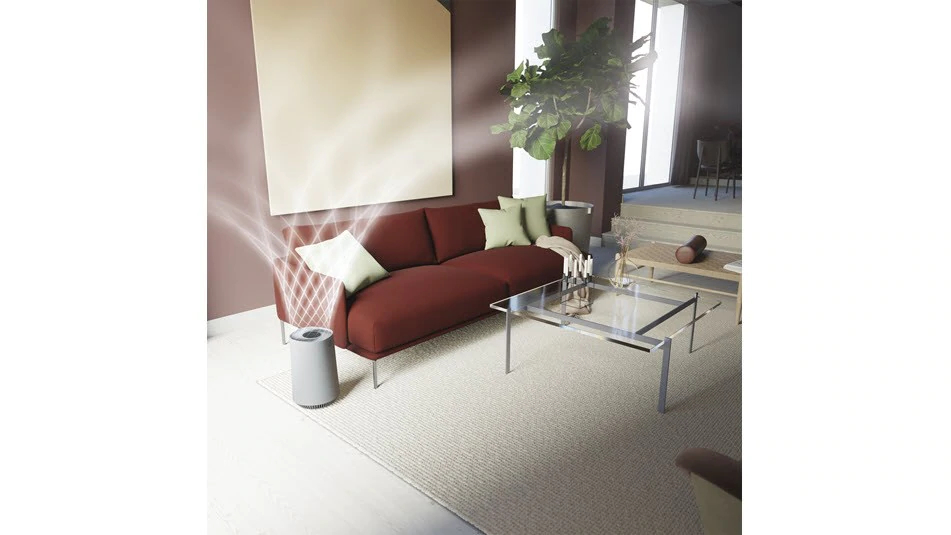 Efficiently quiet
Made to fit smaller rooms, Flow A3 has a minimum noise level of just 26dB(A)*** when used in Sleep Mode function. Even at maximum speed the noise level is 48dB(A).
***measured 1m on top of the product.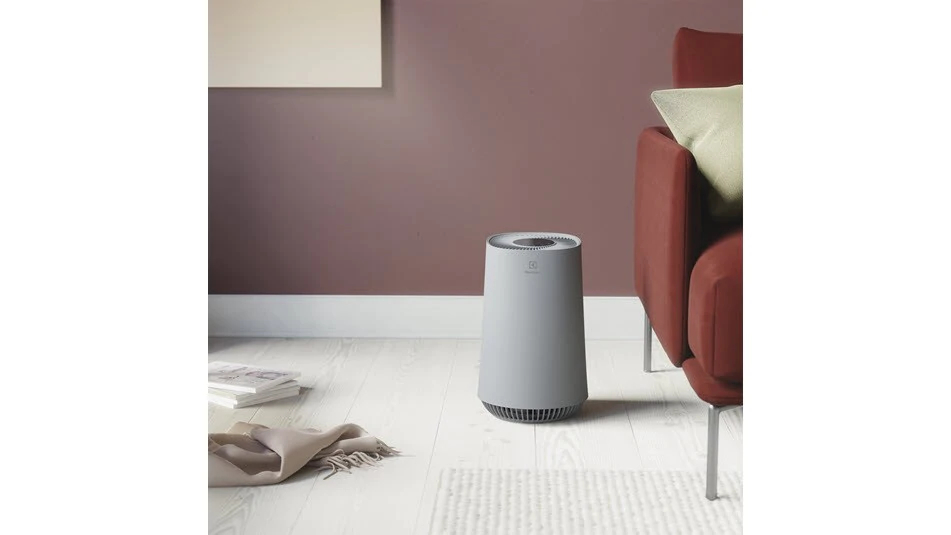 Intuitive and accessible
The Flow A3's simple and intuitive touch UI makes interaction easy to adjust air quality levels you desire.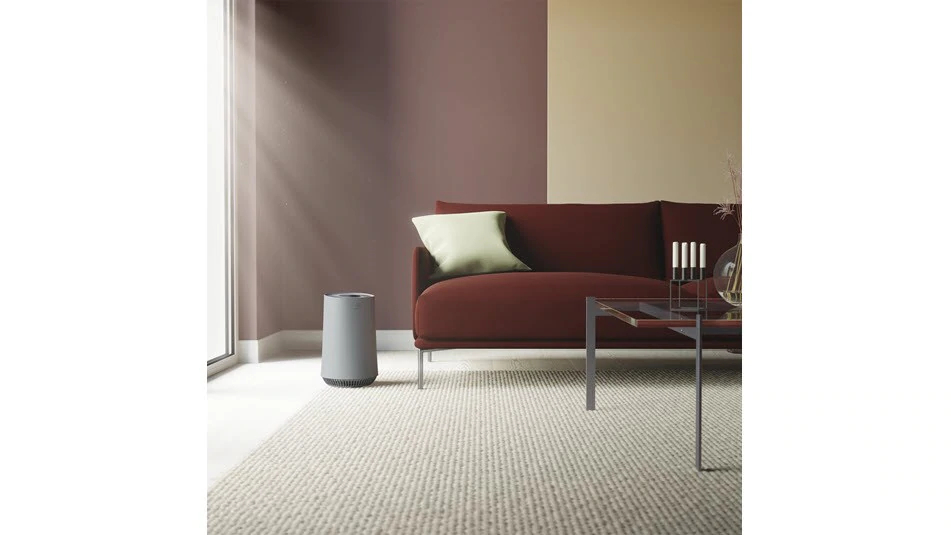 SPECIFICATIONS
Capacity
Net Weight (Kg): 2.7
Coverage area: 26m2
CADR: 203m3/hr
Type & Setup
Product Profile
Filter: 3 (Pre, Anti-bacterial HEPA, Activated Carbon)
Type: Air Purifier
Electrical Specifications
Voltage (V): 220
Frequency (Hz): 50/60
Power consumption at max level: 20W
Noise Pressure: 26 – 48 dB(A)
Dimensions
Height: 380 mm
Width: 240 mm
Depth: 240 mm
Design