FEATURES
Capacity: 465 L (IEC62552 : 2007 Gross)
Door Material: Steel
Color: Glossy Silver Steel
Prime Fresh+ keeps meat and fish fresh longer without defrosting.
Ag Clean deactivates bacteria and suppresses odors in the refrigerator.
ECONAVI saves energy with three types of sensors.
INVERTER adjusts power via flexible control of the compressor.
Anti-bacterial Effect
Moisture Retained for Vegetable Storage
Stylish Linear Appearance
Light Sensor
Door Sensor
Room Temperature Sensor
Internal Temperature Sensor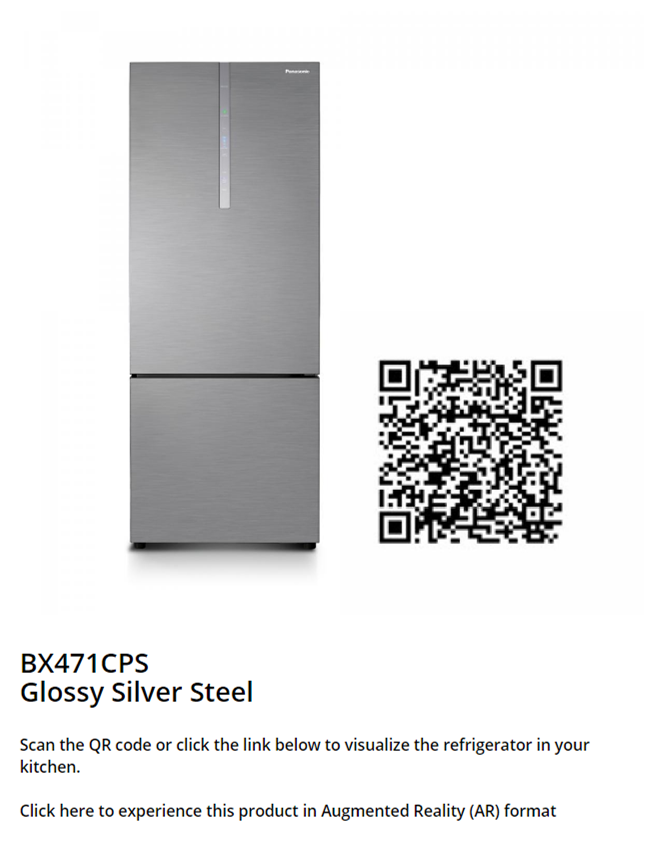 OVERVIEW
Faster Soft Freezing Keeps Food Fresh with Prime Fresh+
Prime Fresh freezes meat and fish lightly at approx. -3°C.
Food soft frozen in this way retains freshness for about 7 days*² without the need to defrost.
Select the Prime Fresh+ mode to soft freeze food about four times faster.*¹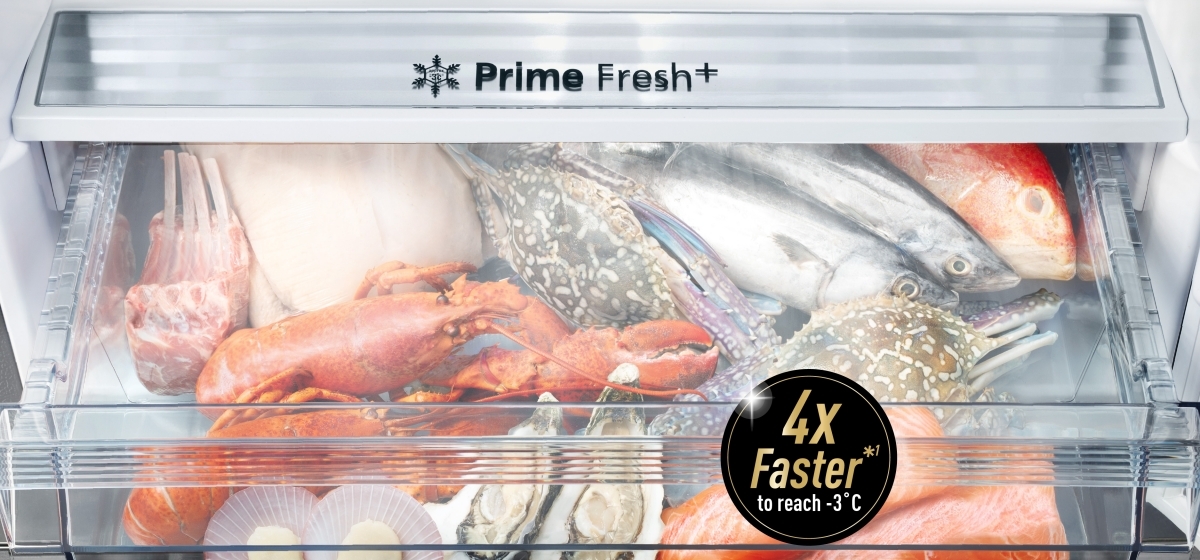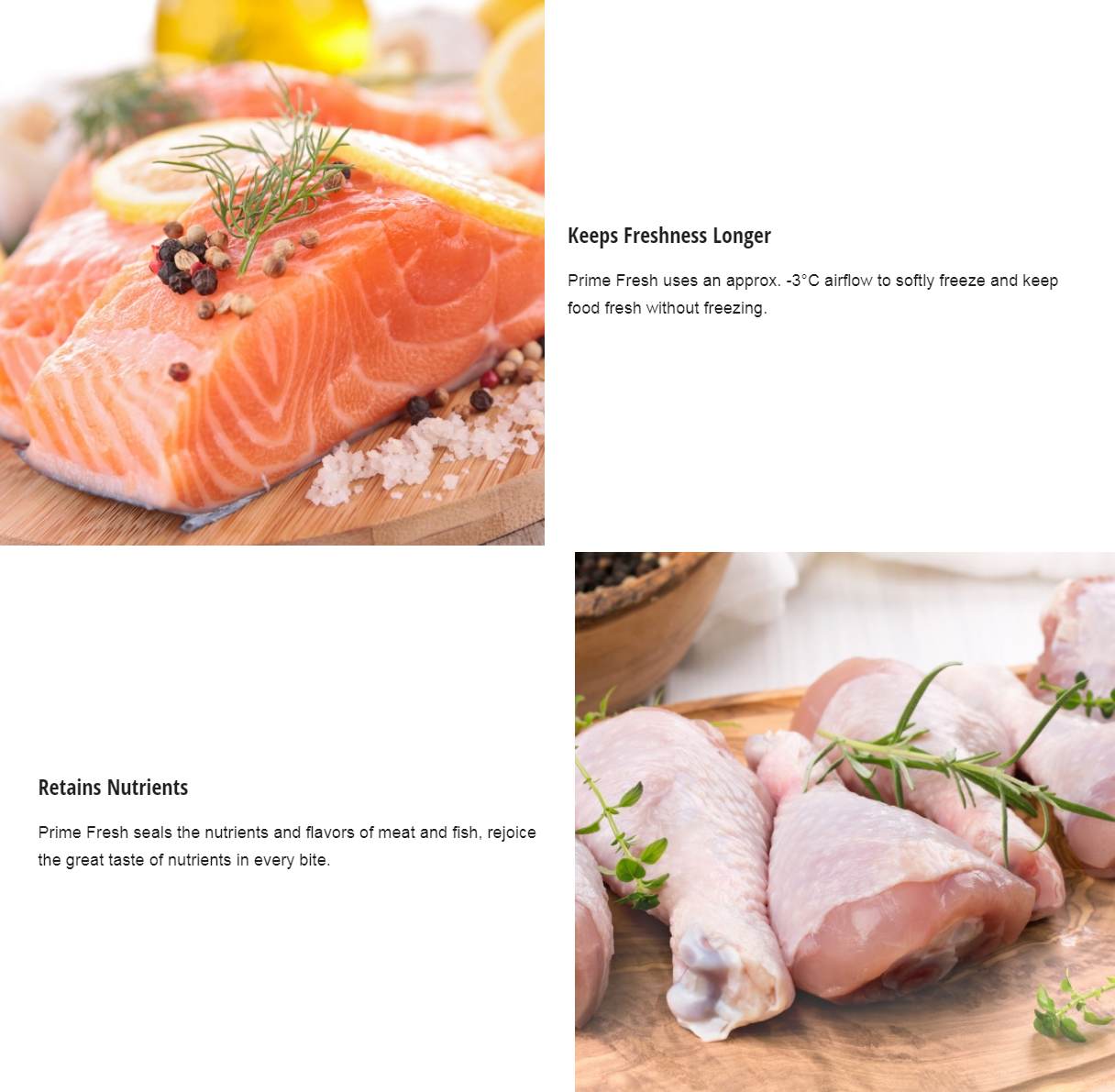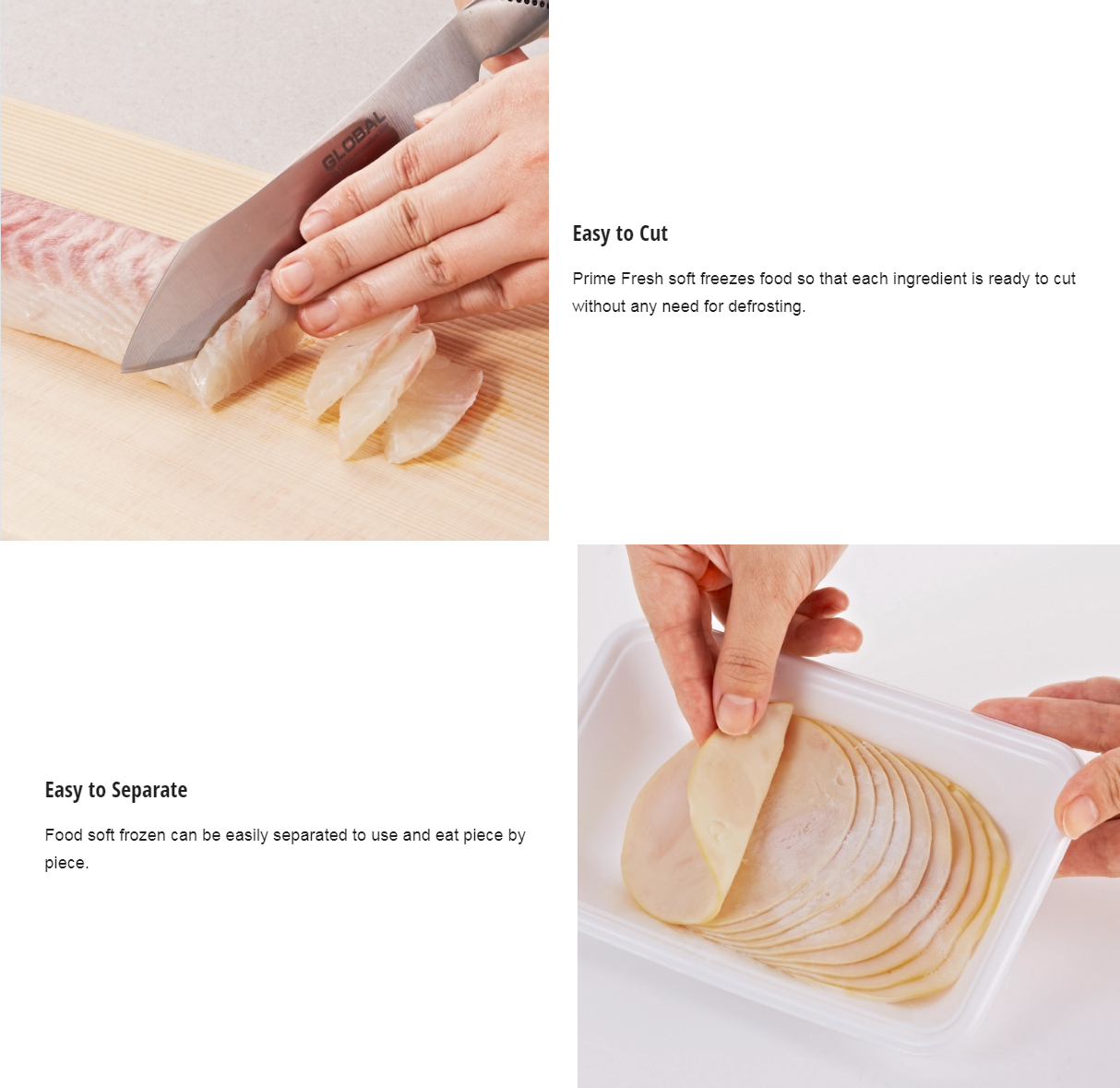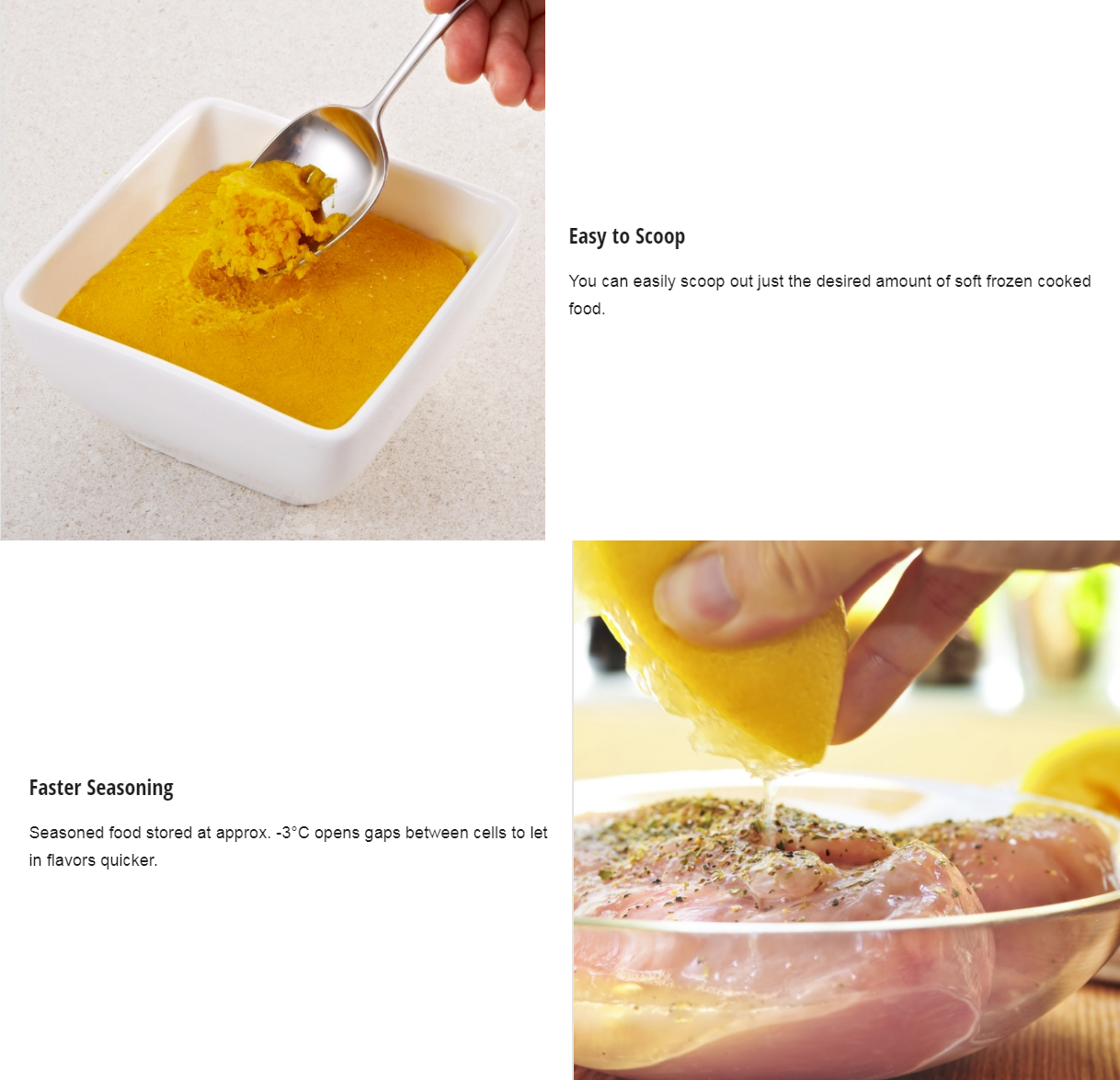 Anti-bacterial Effect
The silver ions deactivate 99.9%*³ of bacterial growth on the Ag filter and remove unpleasant odors.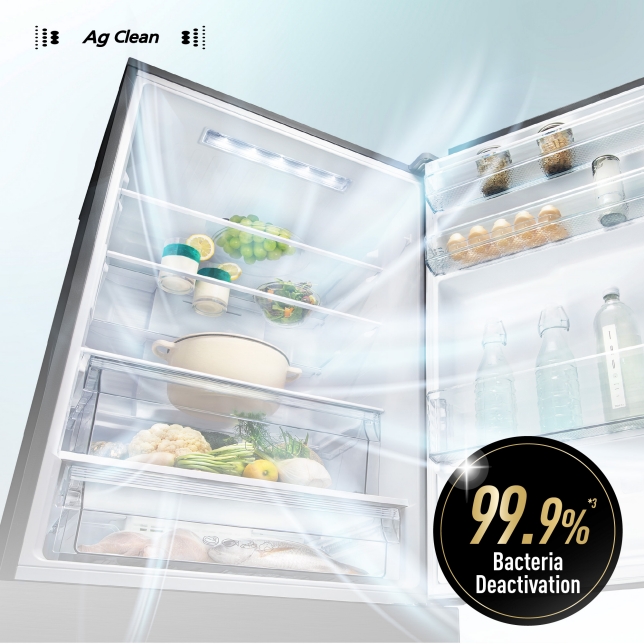 Moisture Retained for Vegetable Storage
The 90%* humidity and constant temperature provides the ideal conditions to store and keep fruits and vegetables fresh and crisp longer.
*Data prepared by Panasonic.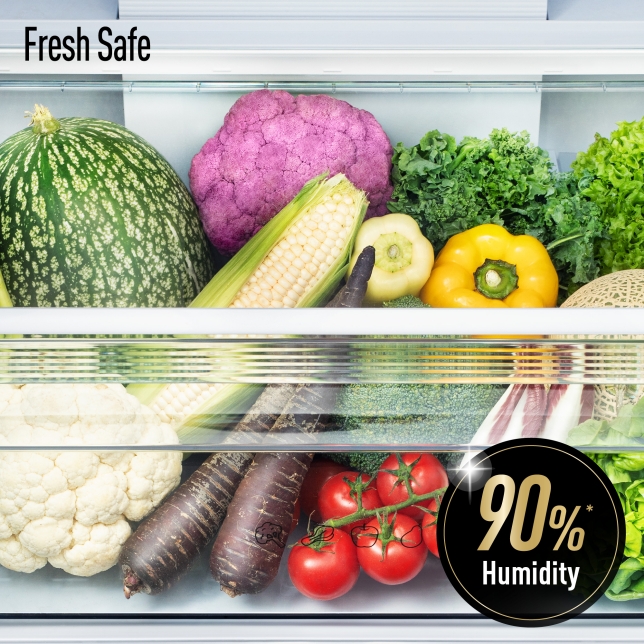 Stylish Linear Appearance
The steel door and slim touch panel present a sleek linear appearance. The design also features seamless, exceptionally beautiful edges which blend perfectly with any modern kitchen interior.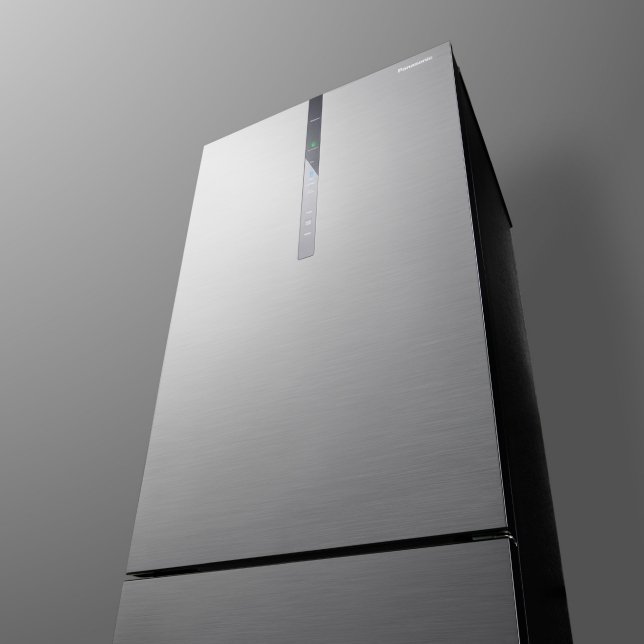 Save Energy Intelligently
Three kinds of ECONAVI sensors monitor daily refrigerator usage. The Inverter compressor optimizes cooling performance to reduce energy consumption.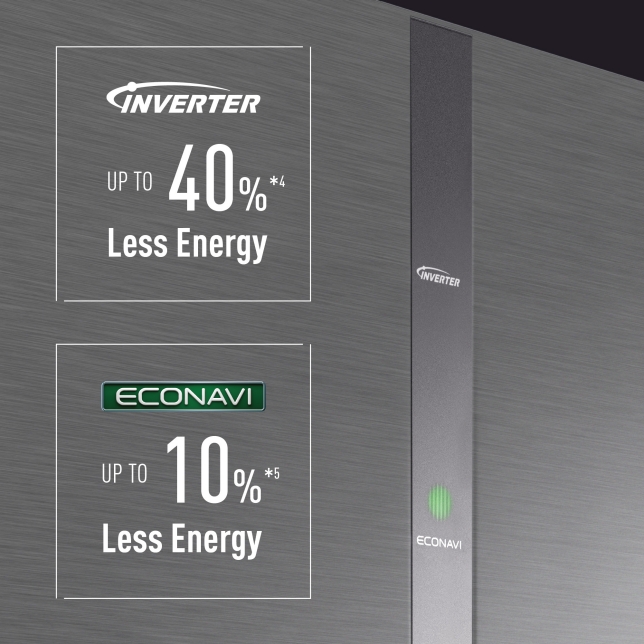 4 Kinds of Intelligent ECONAVI Sensors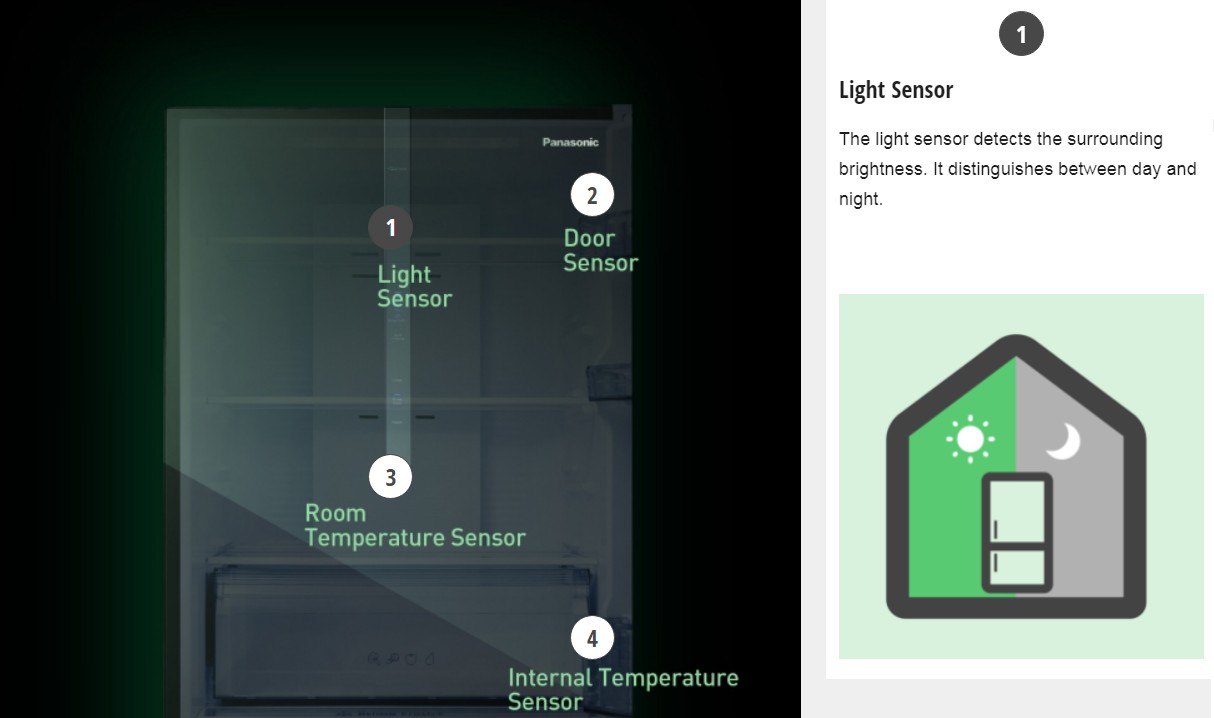 SPECIFICATIONS
Gross Volume (IEC 62552:2015)
Total : 465 L
Refrigerator Compartment (PC) : 329 L
Freezer Compartment (FC) : 136 L
Vegetable compartment (VC) : –
Rated Volume (IEC 62552:2015)
Total : 420 L
Refrigerator Compartment (PC) : 308 L
Freezer Compartment (FC) : 112 L
Vegetable compartment (VC) : –
Specifications
Product Dimensions (WxDxH) : 686 x 695 x 1790 mm
Defrost Type : Electric PCB Control
Standard / Regulation : IEC 60335-1:2010, IEC 60335-2-24:2005, MS IEC62552:2016
Energy Consumption : 407 kWh/year
Energy Level : 4 Stars
Net Weight : 67 kg
Gross Weight : 74 kg
Voltage : 220-240 V
Hertz : 50 Hz
Number of Doors : 2
Door Color : Glossy Silver Steel
Door Material: Steel
Control Panel: Yes (Outside of fridge door/ Electrostatic Touch)
REFRIGERATOR COMPARTMENT (PC)
Vegetable Storage: Vegetable Case (Fresh Safe)
Special Storage: Yes (Prime Fresh+)
Door Pockets: Yes
Height Adjustable Shelves: Yes
Sliding 1-2 Shelf: –
Shelf Material: Tempered Glass
Egg Tray: Yes
Utility Box: –
Water Dispenser: –
LED Light: Yes
Power Control: Yes
Ag Clean: Yes
Blue Ag: –
FREEZER COMPARTMENT (FC)
Separate Storage: Yes (3 Cases)
Shelves: –
Sliding 1-2 Shelf: –
Shelf Material: –
Automatic Ice Maker: –
Twist Ice Tray: Yes
Ice Case/Box: Yes
Quick Freezing: Yes
Quick Ice Making: Yes
Power Control: Yes
Others
Energy Saving: Yes
ECONAVI: Yes
Compressor: Inverter
Refrigerant: R600a
Urethane Insulation Cyclopentane: Yes
Door Alarm: –
DIMENSION