Tefal 0.5L Rice Cooker Mini RK500166
RK500166
Power: 420 W
Capacity – 0.5L (4 cups)
3D heating
LCD display, IMD panel
2.0mm inner pot ceramic with diamond shape coating
Removable inner lid
11 functions : Rice, Quick, Steam, Congee, Instant Noodles, Porridge, Brown Rice, Reheat, Keep Warm, Adjustable Timer and Preset!
Preset/timer: 24h
Spoon, spoon rack, measuring cup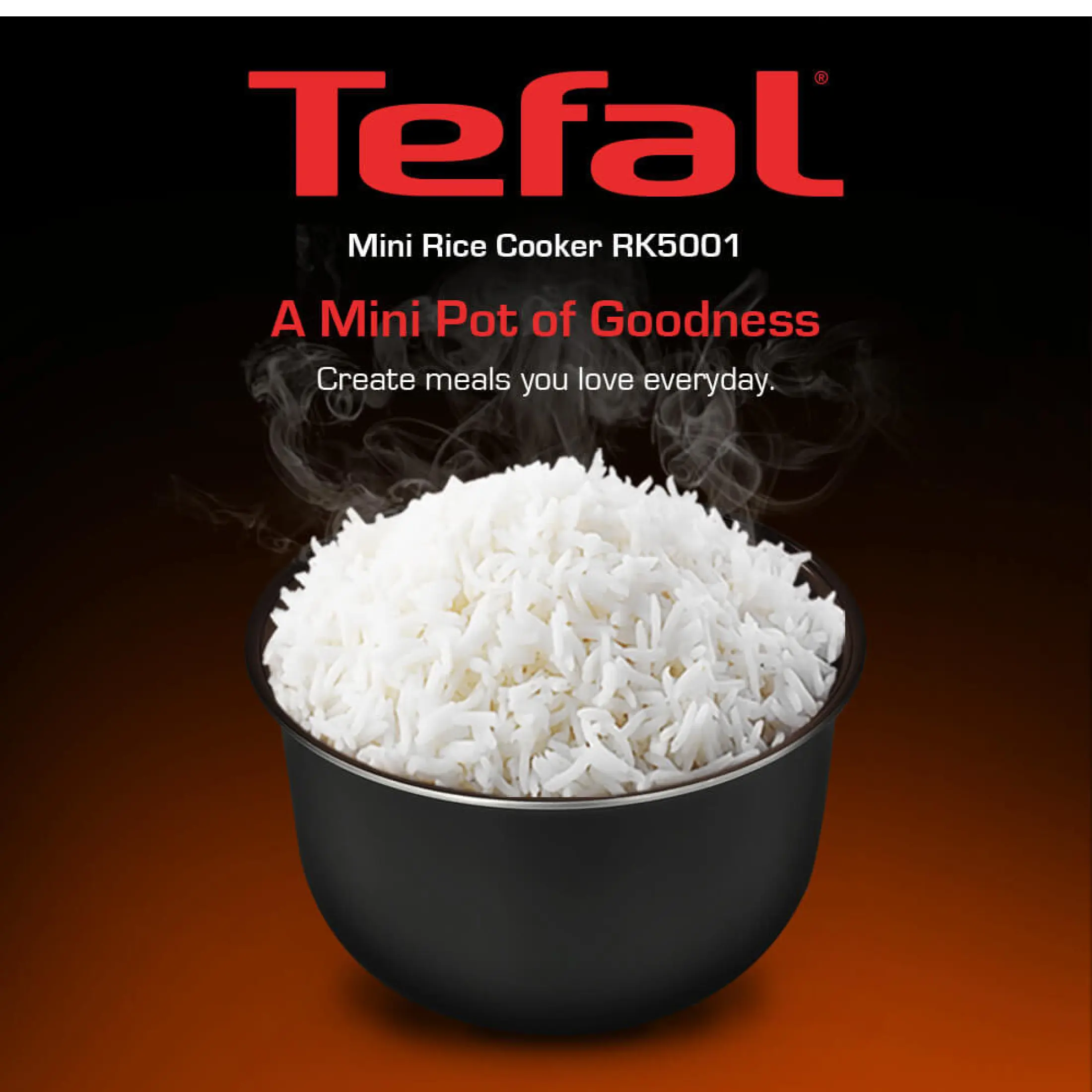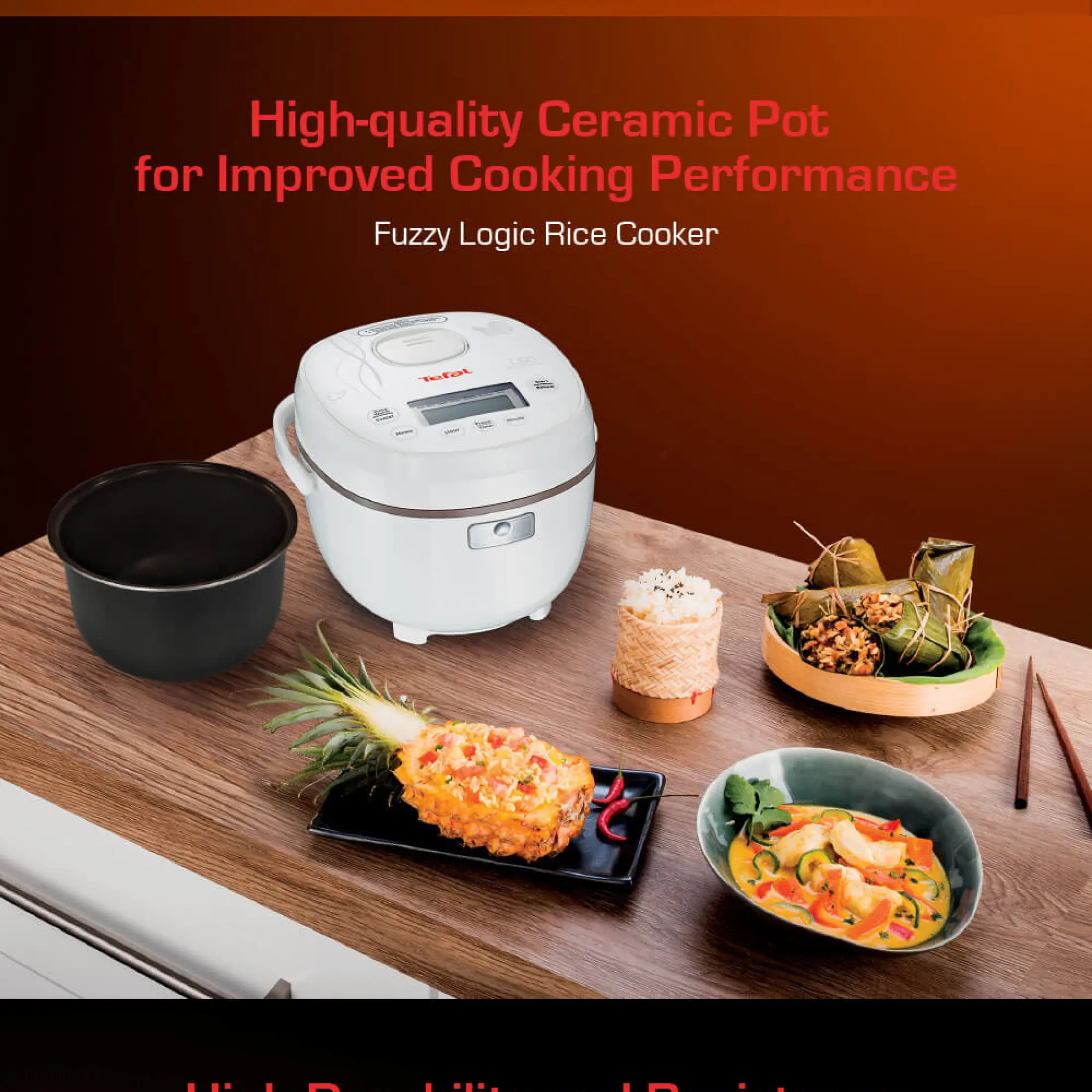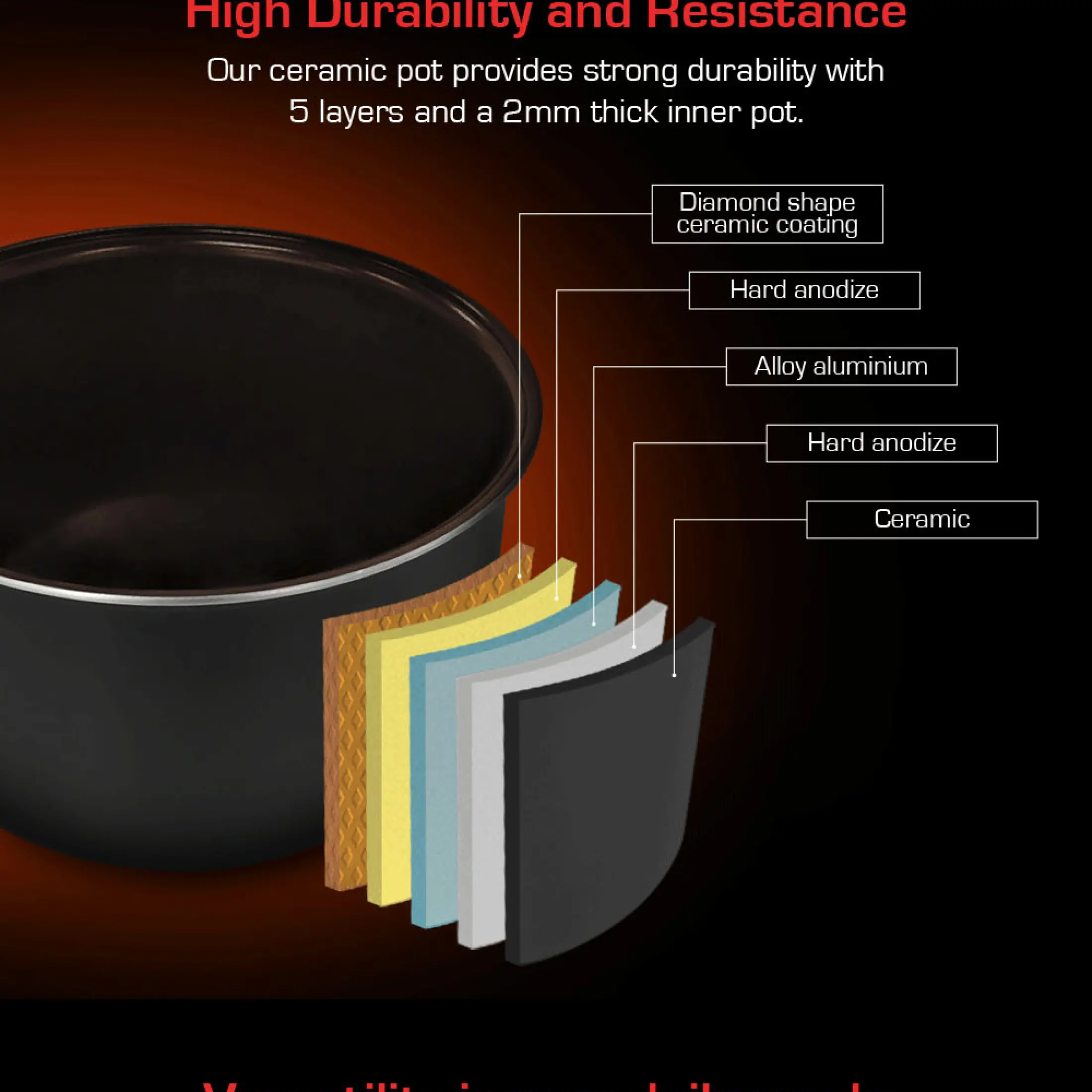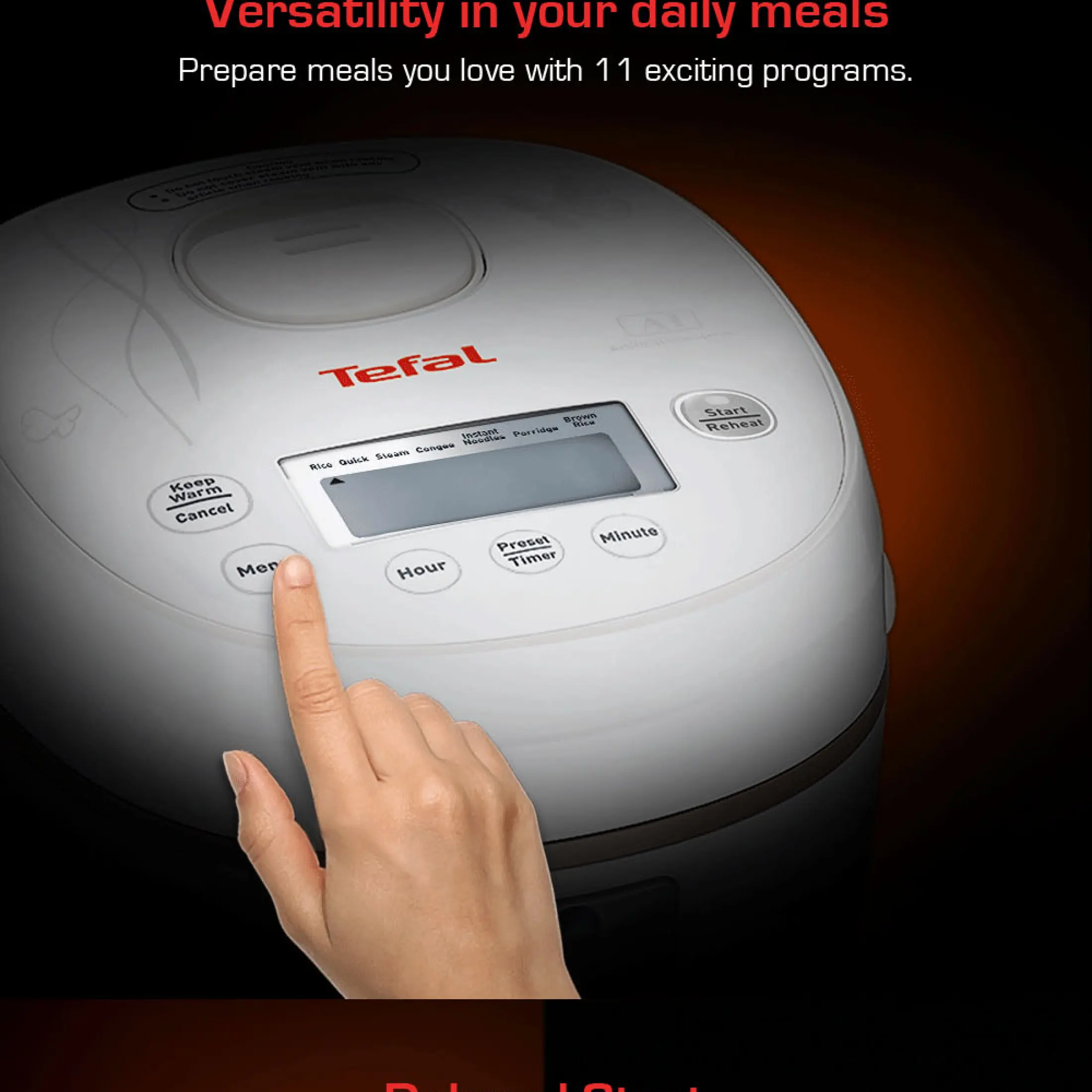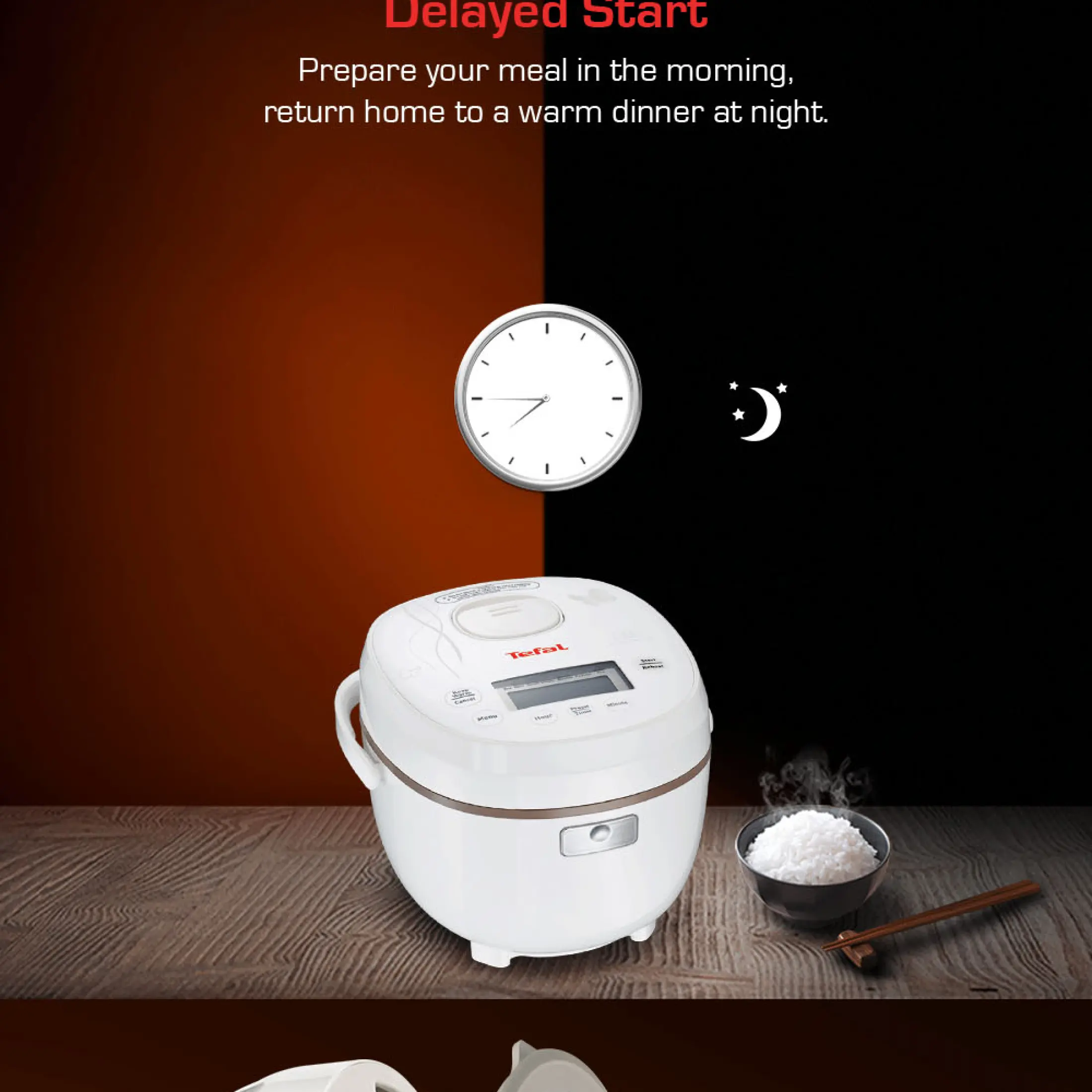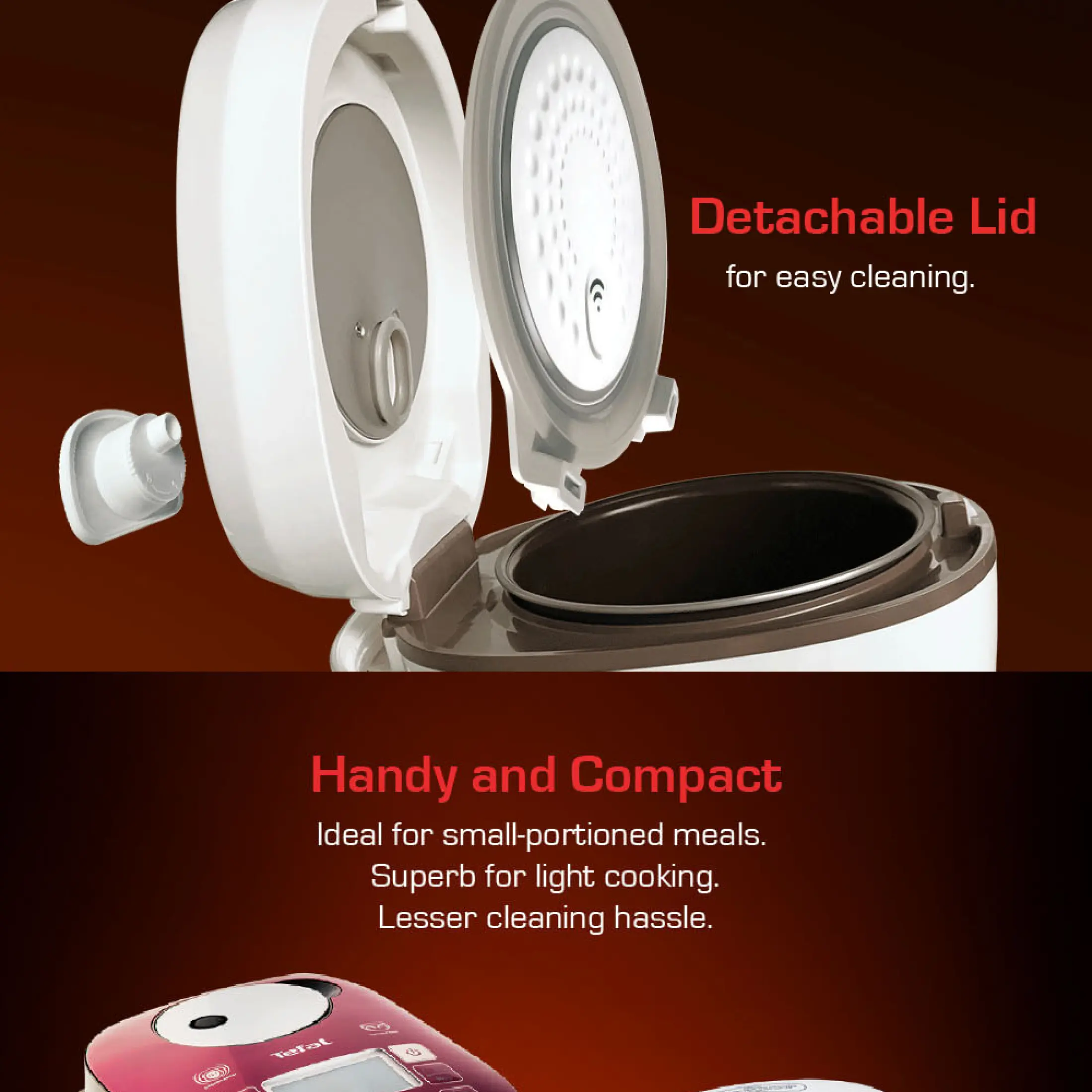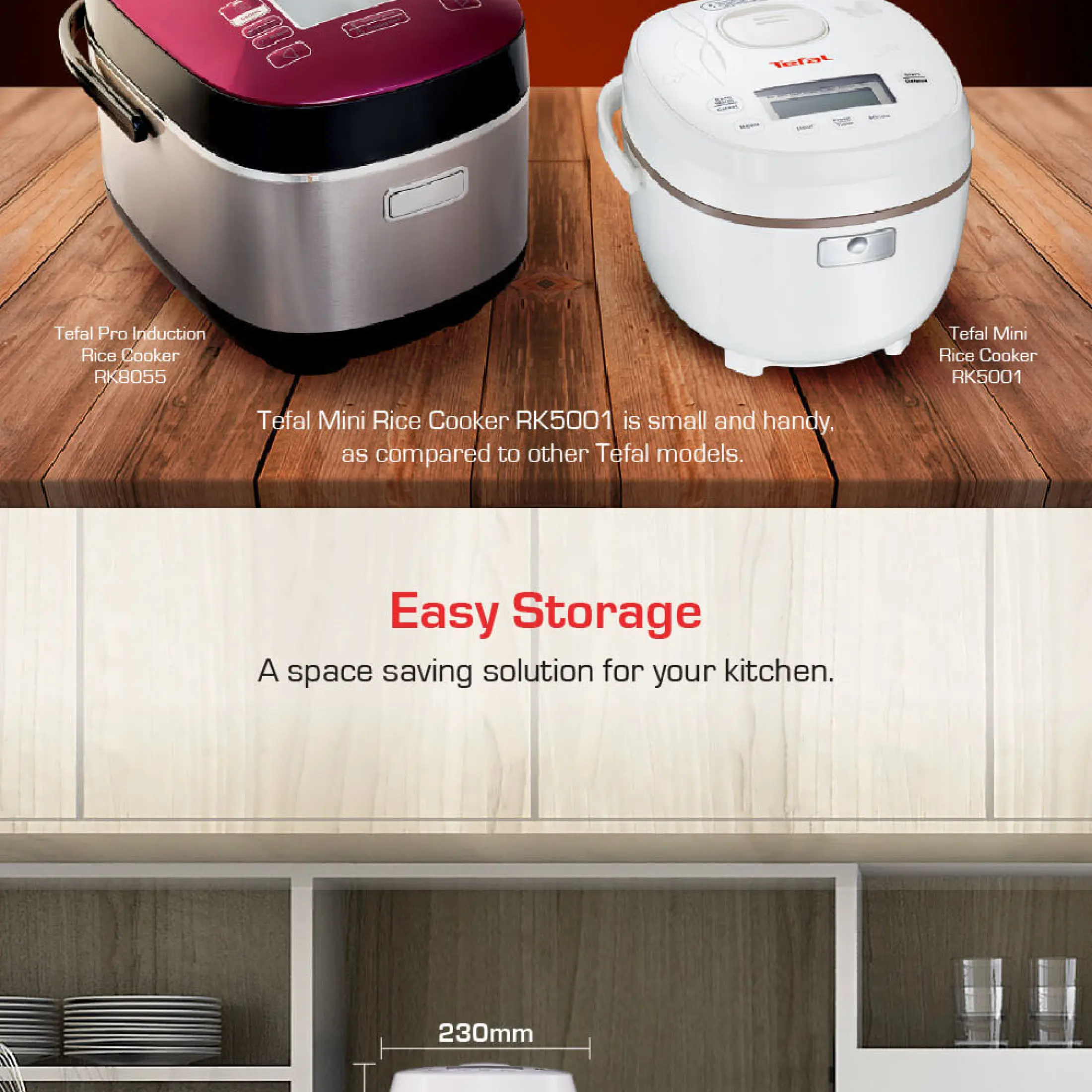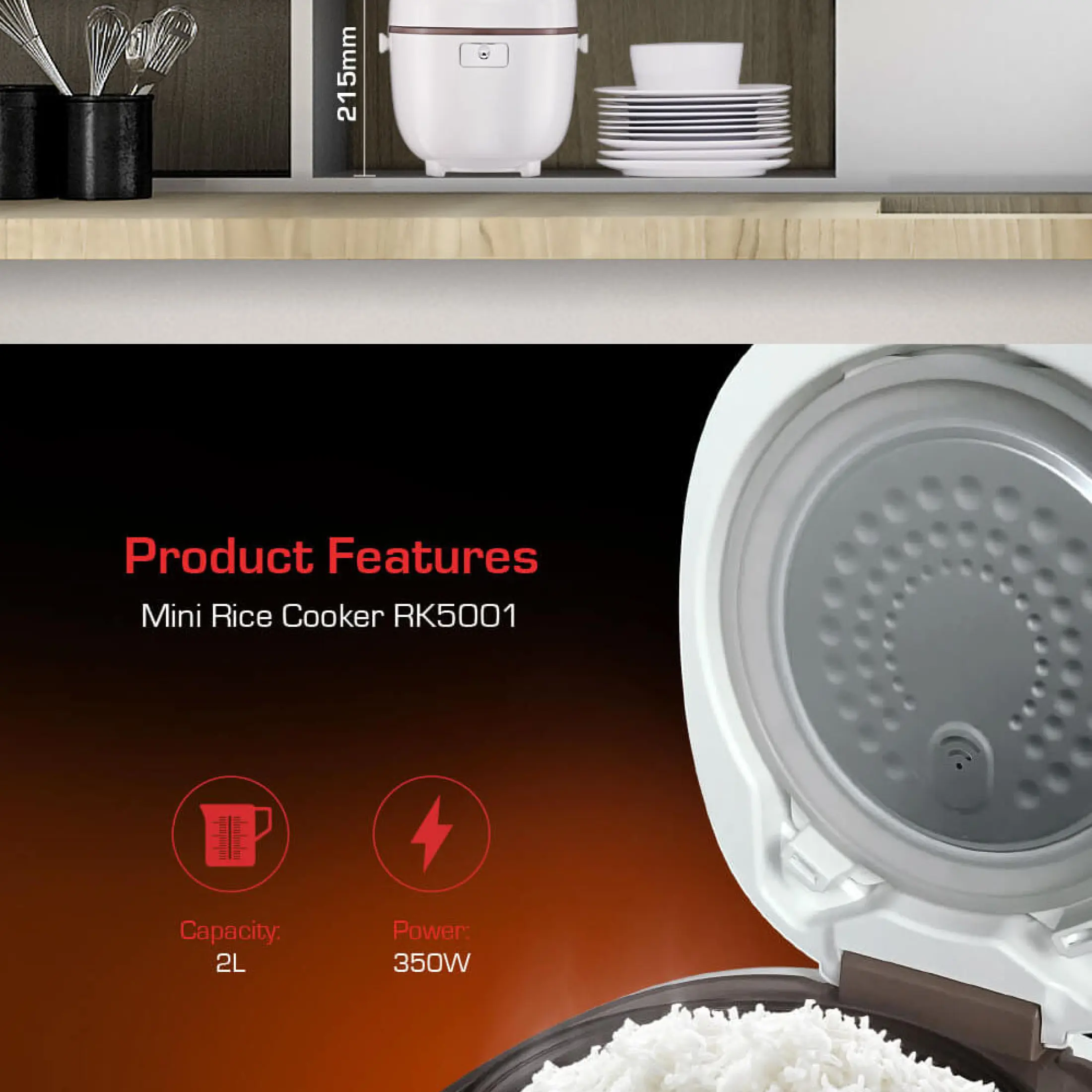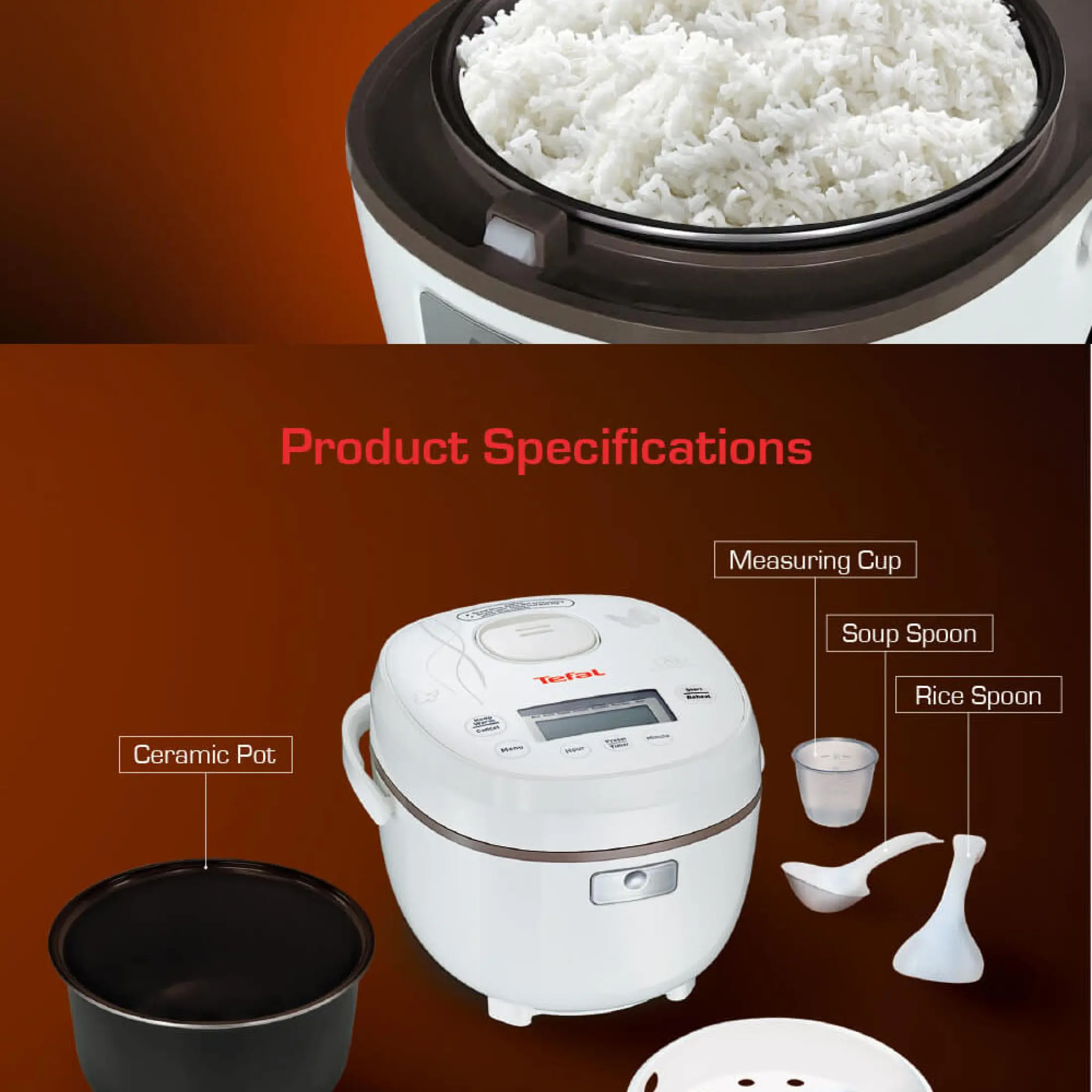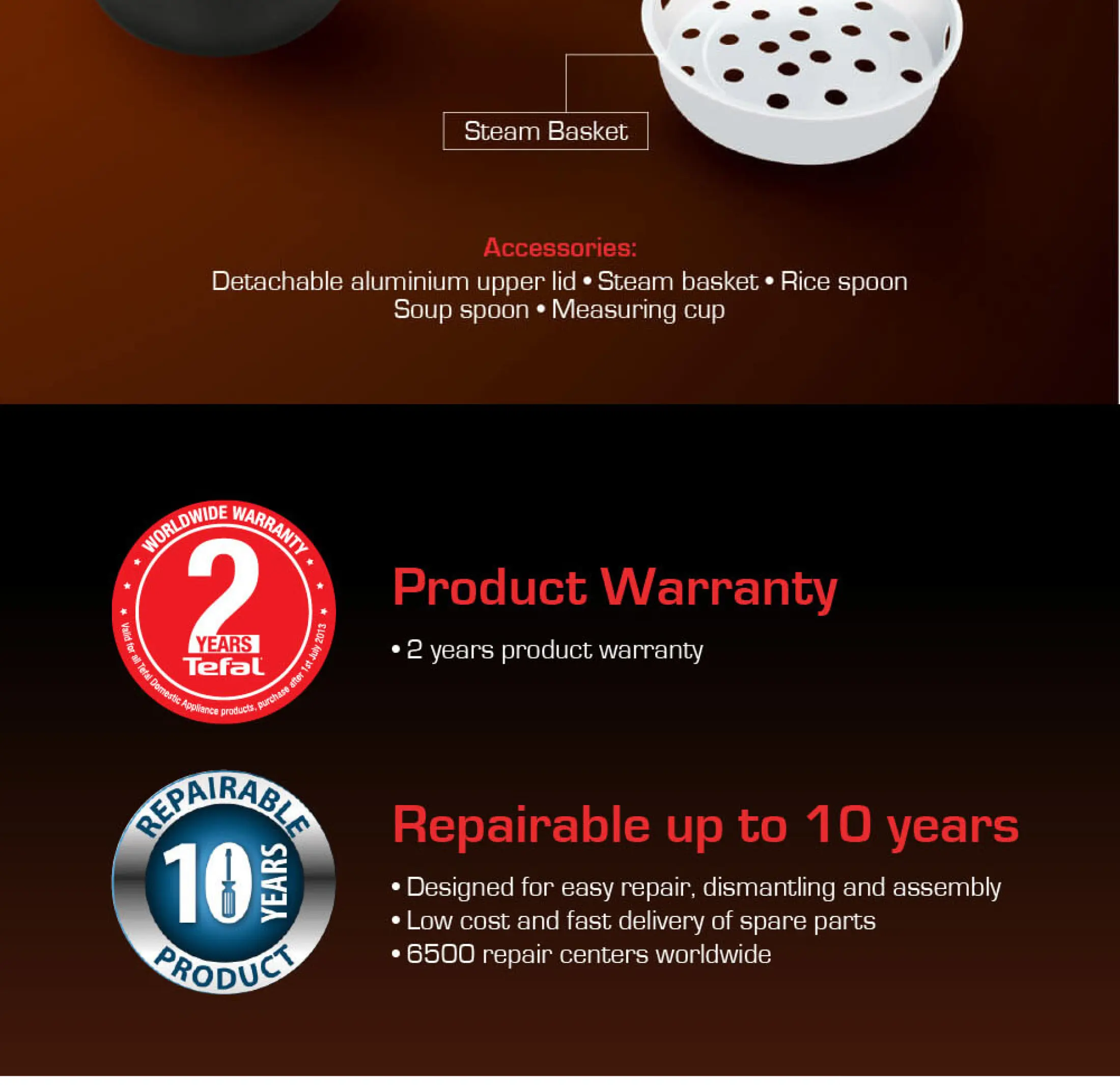 Compacte yet versatile programs make cooking so easy!
1st
With a wide range of cooking options in a compact format for maximum convenience, the Tefal Mini Rice Cooker makes daily cooking easier while producing delicious results.
Powered with Fuzzy Logic technology, this high-performance rice cooker uses artificial intelligence to deliver perfectly-prepared dishes.
A five-layer ceramic pot with diamond shape coating ensures durable performance, while features like keep-warm and a 24-hour delayed start help you take your cooking to the next level.
The Tefal Mini Rice Cooker features a versatile range of programs and settings, combining 11 functions into one compact cooking package: Rice, Quick Cook, Steam, Congee, Instant Noodles, Porridge, Brown Rice, Reheat, Keep Warm, Adjustable Timer and Preset.
Essentials

Brand
TEFAL
QR Code